Lease Your New Honda Accord
It may be hard to decide whether to buy or lease your new Honda Accord, but we want all of our Hartford, Avon, and Farmington customers to know that you are not alone in feeling uncertain about the right option for you. When it comes to shopping for a new Honda Accord, the excitement may dwindle when the topic of money comes up, but we want you to know that not only do we offer new specials to help your Honda lease or loan fit into your individual situation, but we are there to guide you through as well.
The option to buy is one that everyone knows about, but how much do you know about leasing a Honda model? We have some things for you to consider when you are looking at financing options for your new Honda Accord.
Is Leasing Your Honda Accord Right For You?
If you want to enjoy lower monthly payments, a Honda lease is the way to go, since you won't be taking a loan out on the full value of the vehicle when leasing.
Having money for a down payment is essential to buying, but may not be required with leasing, which puts you in the driver's seat faster.
The biggest reason people choose to lease is to enjoy the luxury of trading in the vehicle at the end of the lease and receiving a new model.
Getting a new vehicle every few years is great, but if you do end up falling in love with your Honda model, you can still discuss the option to buy when the terms are met.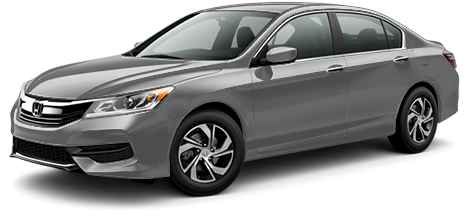 The Accord is a versatile car that provides you with the fuel economy to match your travel needs, the latest features, and some luxurious interior options to make the ride more comfortable. Like any other major purchase, buying a new car takes research and time, which is why our customers are encouraged to contact our team to discuss how the Honda Accord could fit into your own situation. Whether you are concerned about the financing options available to you, have a question about specific features available in each model, or would like to schedule a test drive to get a closer look at a vehicle, reach out to us today!